I'm honored to be entertaining this month at Petra Bistro in Seattle!
💃
💎
🍴
💎
I'll be dancing:
*7pm on Feb 14th VALENTINES DAY
💘
💗
💝
💖
❣️
💞
*7:30pm on Saturday Feb 24th
🎉
Come enjoy the delicious Mediterranean cuisine and enjoy the show!!
For location info and menu: www.petrabistro.com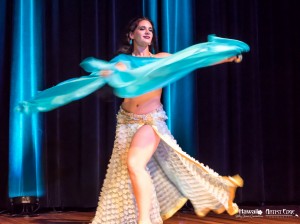 ,.,.,.,.,.,.,.,.,.,.,.,.,.,.,.,.,.,.,.,.,.,.,.,.,.,.,.,.,.,.,.,., 
and for Oahu Hawaii residents and visitors check out these amazing shows:
The Beauty of Belly Dance at Kan Zaman in Honolulu, HI!
Now at 2 locations!
Wednesday evenings in Chinatown! Tuesday evenings in Kaimuki! Doors open 5:00pm Showtime: 7:30 PM
Kan Zaman​ Restaurant on Nu'uanu Ave and 11th Ave serving up delicious Moroccan and Lebanese cuisine and featuring some of Hawaii's top Belly Dancers to entertain!
Kan Zaman website: www.kanzamanhawaii.com
Reviews on YELP: http://www.yelp.com/biz/kan–zaman-honolulu
Join "The Beauty of Belly Dance" on Facebook for all show updates:
https://www.facebook.com/groups/686312964754107/
BYOB venue, please feel free to bring your favorite bottle of wine and enjoy your evening with us!
Kan Zaman Restaurant www.kanzamanhawaii.com
1028 Nu'uanu Ave
808-554-3847 (reservations recommended)
1127 11th Ave
808-260-1763 (reservations recommended)
For even more information on the Beauty of Belly Dance show at Kan Zaman, visit: http://www.maliadelapenia.com/