Intro to Belly Dance 8 week session for Adults   October 4th – November 29th   (no class on Thanksgiving Day)

8 classes lasting 1 hour each, teaching the basics of belly dance!
—– REGISTRATION CLOSED, CLASS ALREADY IN SESSION.  NEW SESSION COMING IN 2019 ——-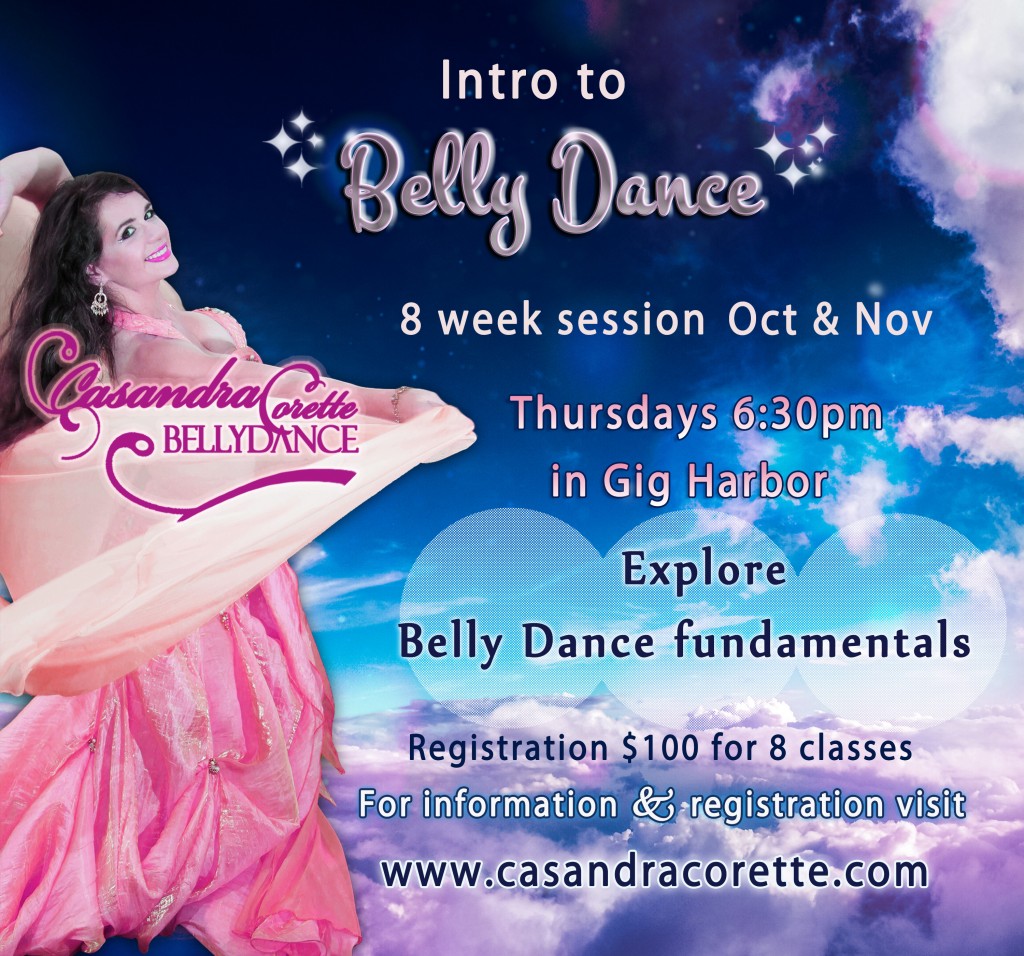 Class will be held on Thursday evenings October 4th – November 29th 6:30pm – 7:30pm in Gig Harbor
Belly Dance with Hasani studio
6659 Kimball Dr, # E-501  (the last building)
Gig Harbor, WA 98335
link to Facebook event: https://www.facebook.com/events/680168229028858/
link to Yelp event: https://www.yelp.com/events/gig-harbor-beginner-belly-dance-class
Interested in learning Belly Dance?
Belly Dance, also known as Raqs Sharqi (Dance of the Orient in Arabic) or Oriental Dance, is of Middle Eastern and North African origin. It is still evolving in it's homelands. There are many styles and fusions of belly dance all over the world. Many belly dancers study folkloric dances that also originated in the same areas. What I often perform and teach is known as modern American Cabaret belly dance and is what you may have seen in restaurants in the US.
Learning this dance can be exhilarating! It's a wonderful way to better appreciate your body (and all it can do!) while having fun and exploring a cultural art.  Being low-impact, it is gentle on the body as well.
Some benefits of learning belly dance are: improved core strength, more muscle control, better balance, increased knowledge, and joyful feelings of expression!
=============================================
What you can expect in this Intro to Belly Dance session:
-In each class a warm up with gentle movements and light stretches, fundamental belly dance technique
breakdowns, drills, and combinations of movements to music from and inspired by the Middle East.
Hip scarves will be available to borrow during class time.
-Towards the end of our session, learn some fun eye-catching veil moves!
A veil is a large rectangular or semi-circular colorful fabric, often silk, that a dancer uses to make
the dance even more visual and dynamic!
Not necessary to purchase a veil or hipscarf, may be borrowed from me during class time. If you
would like to buy a veil or hip scarf, please inquire & I can give you store options 😉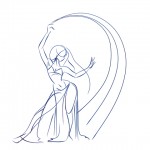 What to wear to class: Comfortable stretchy clothing, like yoga pants and a sports bra. Showing the belly is not required. We like to dance with bare feet, however dance shoes/socks are up to you.
Class Location
Belly Dance with Hasani studio
6659 Kimball Dr, # E-501  (the last building)
Gig Harbor, WA 98335
Copy of Waiver:  Waiver Belly Dance 2018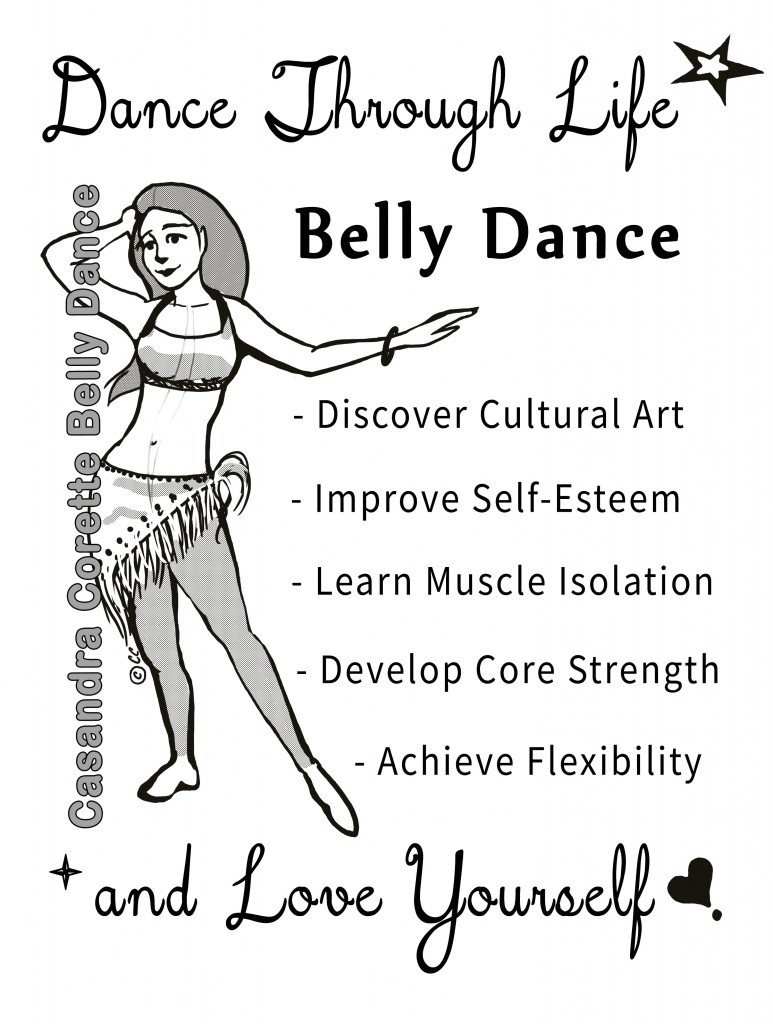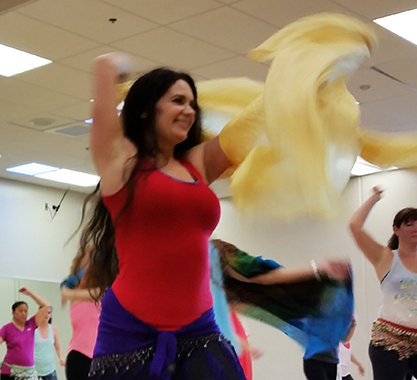 ————————————————————————————————————————————————————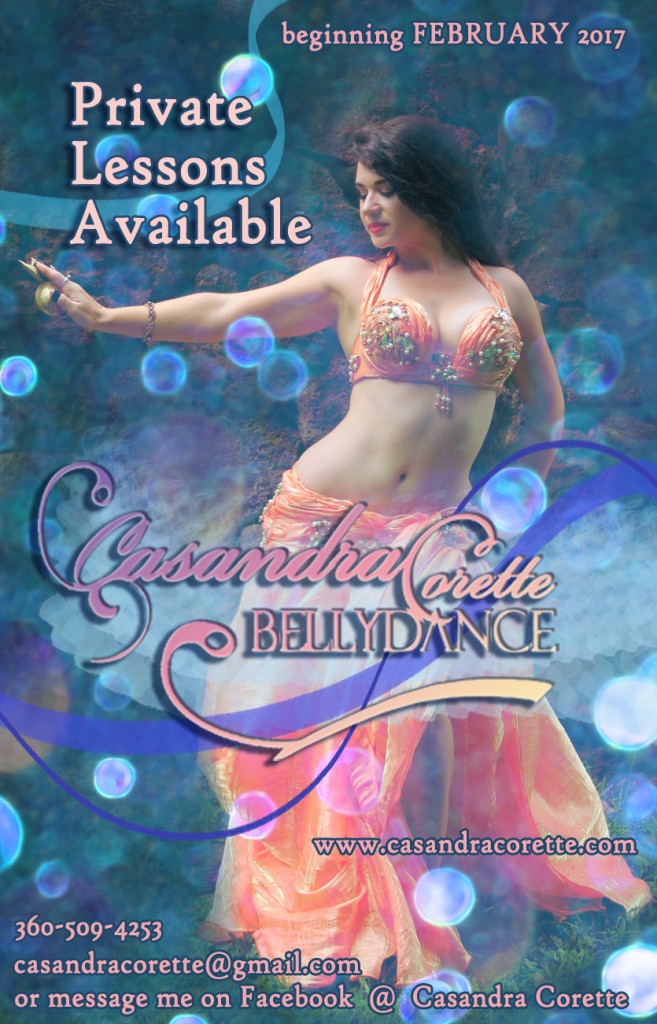 Private Lessons are available as well
Private Lesson Rate is $60/hr + studio fee (will book an available studio nearby)

You may contact me to schedule a time and I'll get back to you, email or facebook is best

email: casandra@casandracorette.com
A mini private lesson is also available as part of a performance package, excellent for special celebrations, parties, girls night, bachelorette etc. Performance with Lesson package includes 15-20 min performance and a mini private lesson 15-20 min $300. If held at studio, additional $20 est. required for studio fee.
————————————————————————————————————————————————————–